FrontLine Gardens is a 501(c)(3) non-profit organization committed to providing needed gardening resources both equipment based and therapy based to our Nation's Military Veterans and Law Enforcement Officers injured in the line of duty and/or those suffering from Post-Traumatic Stress (PTSD). Our hope is that our gardens provide physical healing, emotional healing, mental healing, and spiritual healing!
We promote gardening as a therapeutic method of combating Post-Traumatic Stress. In doing so, we utilize therapy through gardening in a positive manner and cooperate with other organizations to provide our members with the needed resources to successfully begin rehabilitation. 
Our mission is to assist in the journey to healing veterans, first responders, and gold star families with PTSD physically, emotionally, and spiritually through therapeutic gardening.
Because each of our Heroes are different, the program is completely customized to each participant based on their therapist's feedback.
A Letter from Our Director
Moral Injuries
Moral Injuries is a word used frequently as a type of Post Traumatic Stress and has a very complex definition. Moral injury refers to an injury to an individual's moral conscience and values resulting from an act of perceived moral transgression, which produces profound emotional guilt and shame, and in some cases also a sense of betrayal, anger, and profound "Moral disorientation."
Trauma does not care who you are. Trauma will move in and stay with you for a lifetime if unaddressed. Trauma wears many different faces in the after effects; Post Traumatic Stress (PTS) is a result and effect of trauma. PTS happens for many different and diverse reasons. Sometimes, it's something you did, sometimes, it's something you saw. Sometimes, it' s something you think you should have done, and sometimes, it's survivors' guilt. Symptoms can be flashback, nightmares, night terrors, difficulty sleeping, loss of interest, depression and anger outburst. Because PTS wears many different faces so does the approach to treatment. Sometimes, while undergoing therapy, participants get stuck. They can't seem to find a direction to move forward. This can lead to depression, addiction, self-medication, and personal issues.
By adding an alternative form of therapy to their current program, this can sometimes "unlock the block". At Frontline Gardens we offer the opportunity to add garden therapy as an addition to their current PTS therapy. It can be integrated into the conversation with real time experiences and can allow corners of the mind that have been buried to be reopen.
At Frontline Gardens, we work with the therapist to incorporate the gardening process into the therapy program. We build a custom-built raised bed garden at their residence. We supply the soil, first plantings, and gardening assistance. Therapy is always about moving forward. It's not always easy, but you have to keep trying. One day, you will find the one that works for you and heals your soul.
Failure is not the opposite of success, it's a part of success. "Failure is not a loss. It's a gain. You learn, you change, you grow. I think this passage in Jeremiah 8:4 sums it up our approach best. Jeremiah says this to the people of Judah. "This is what the Lord says; You know if a man falls down, he gets up again, and if a man goes the wrong way, he turns around and comes back."
• Physical Healing
• Emotional Healing
• Spiritual Healing
Stephanie Trost
Executive Director
FrontLine Gardens
Veterans/First Responders Served
We love to share stories and testimonials from our participants, members, and partners. Each, of course, is shared with full permission and is a part of the therapeutic process.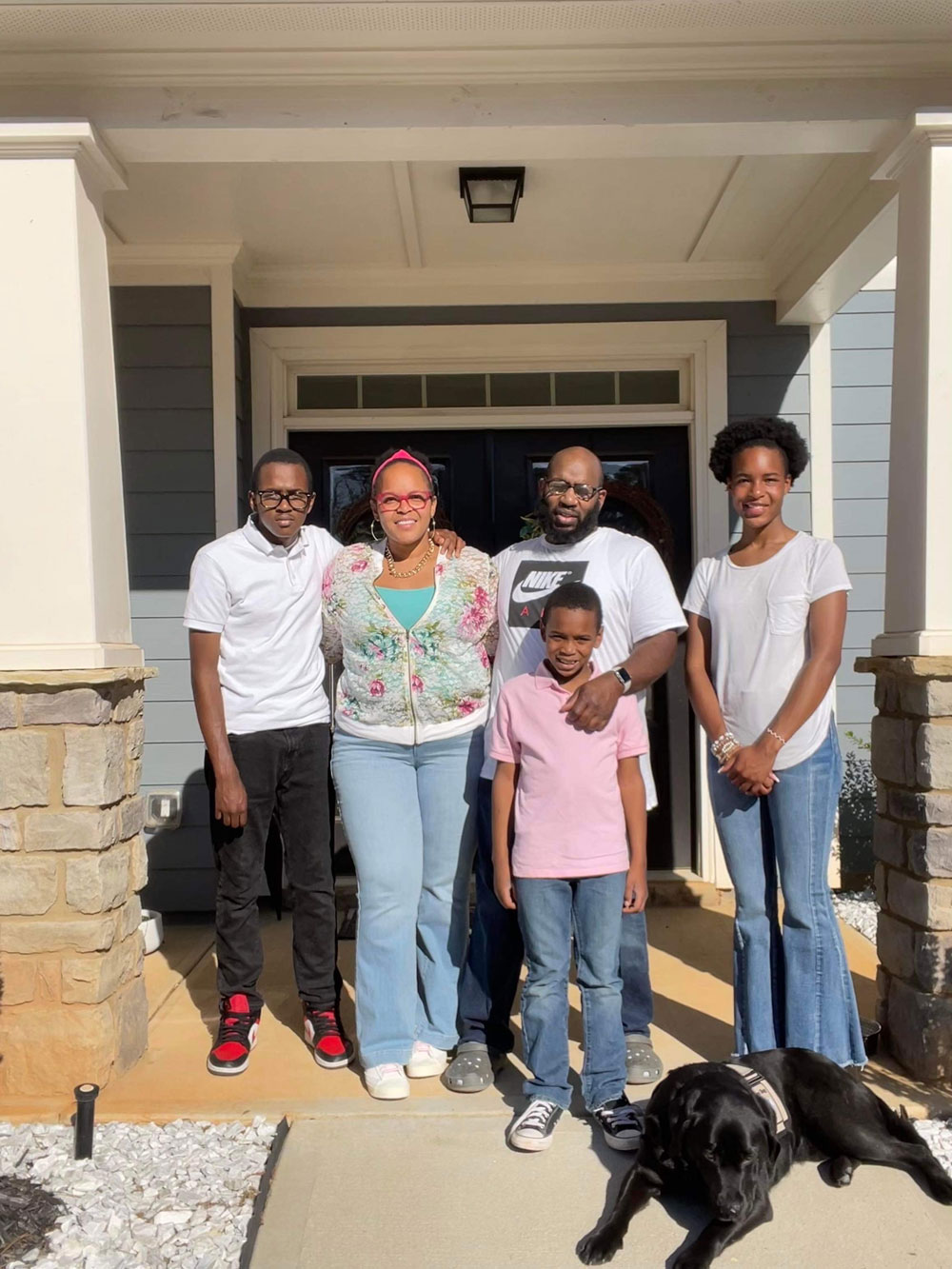 Jared joined the United States Army right after the 9/11 attacks in 2001. During his time in the army, he earned 2 military Occupation Specialties (MOS). Jared spent 9 years as a 12B (Combat Engineer). In this job, he handled explosives, firing systems, breaching obstacles and cleared roads of improvised explosive devices (IED's) and land mines. Jared's second MOS was 11B (Infantryman). In this job, he would find the enemy personnel, fix in place, close with and finish the enemy by direct or indirect fires. During my military career, I deployed twice in support of Operation Iraqi Freedom. It was Jared's plan to retire from the Army after 22 years of service.
Unfortunately, in 2016, Jared sustained a blast injury while clearing the breach of a 25mm auto cannon that misfired, while conducting a live fire training in Romania. He suffered ear injuries, eye injuries, burns, TBI and more. This left him to spend the next 5 years at Walter Reed National Military Medical Center with multiple surgeries, extensive rehabilitation, and recovery. As result he is now hearing and visually impaired but does his best to live as normally as possible. He was medically retired from the Army in August of 2019.
Jared has several hobbies. He is an avid outdoorsman. He loves hunting, fishing, and anything to do with guns (how they work, educating others on safe use and practices, repair techniques). Since retiring, Jared has completed an associate degree in firearms technology. He does plan to expand on that in the future with hopes of becoming a gunsmith and working in the firearms industry. Jared is currently in school to obtain a bachelor's degree in social work. He has a huge heart and loves to help people.
When he is not doing those things, he is a husband, a great father and loves spending time with his family. Jared has been married to Jamie since 2006. They have 3 children, Jalisa (15), Jared Jr (14) and Jason (9). His family was there during his recovery at Walter Reed, and they have been his number one supporter. Last year
Jared and Jamie started small container gardening with the goal of eating healthier and to try and become more self-sustaining. He is excited to be a recipient of a frontline garden and thankful for all of those that will make it possible for him and his family.
Jared Gould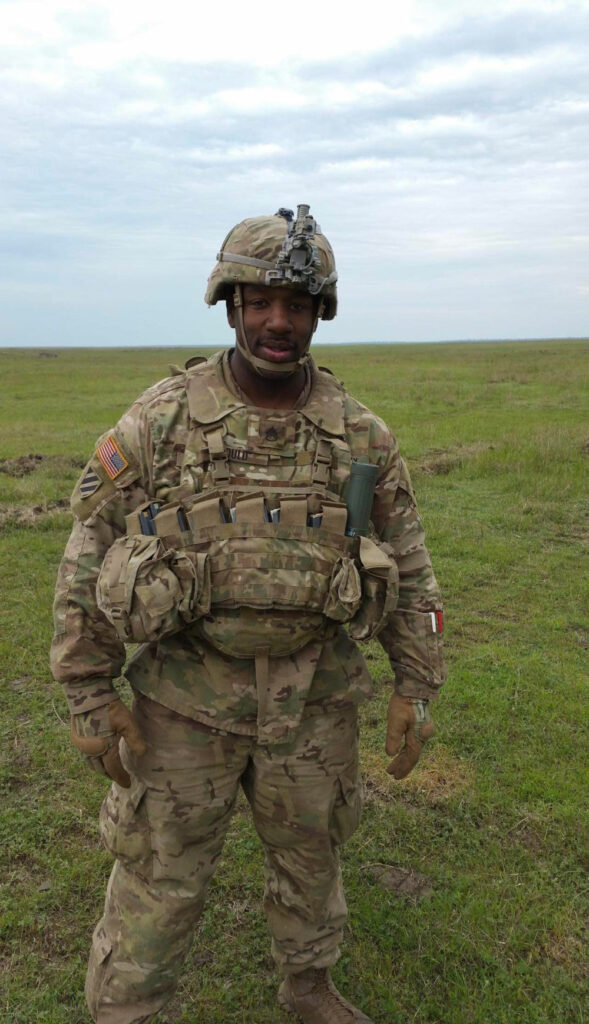 Learn what it takes to build one of our gardens
Get involved in our mission!
Ready to get your hands dirty and volunteer?